Regular price
129,99 zł
Sale price
129,99 zł
Unit price
per
Sale
Sold out
size chart
🚚 Wysyłka w 24h

📦 darmowa wysyłka od 200zł
🔁 14 dni na wymianę lub zwrot
Ta bezszwowa kolekcja to niezwykłe połączenie elegancji z komfortem, które będzie idealnym towarzyszem zarówno na siłowni, jak i poza nią. Prążkowany faktura nadaje ubraniom wyjątkowy charakter, a brak sportowych wstawek sprawia, że są idealne do noszenia praktycznie w każdej sytuacji. Model Sunset Boulevard powstał jako odpowiedź na coraz to większe zainteresowanie zdrowym aktywnym trybem życia u kobiet, które często żyją w biegu.
Cechy:

❤️ kolor: 
Granatowy
❤️ wykonane w innowacyjnej technologii bezszwowej z największą dbałością o detale

❤️ prążkowana faktura 

❤️ miękki, elastyczny i wygodny w noszeniu 

❤️ wyciągane wkładki podtrzymujące biust

❤️ nieprześwitujący, elastyczny materiał

❤️ szybkoschnący techniczny materiał

❤️ żakardowe logo marki

❤️ wysoki poziom komfortu i swobody ruchu 

❤️ brak zbędnych elementów, takich jak etykiety, które mogą drapać 

❤️ idealne nie tylko na trening! 

❤️ dostępne rozmiary: S, M, L
#makeusstrong
Modelka ma na sobie rozmiar M góra, S dół
Wzrost: 173
Biust: 90
Talia: 66
Biodra: 94
Description

Top bezszwowy to top, który został wykonany bez szwów bocznych, co sprawia, że przylega do ciała i zapewnia wysoki poziom komfortu. Wykonany został z elastycznego i oddychającego materiału, dzięki czemu jest miękki, elastyczny i wygodny w noszeniu. Tkanina ta odprowadza wilgoć, co pozwala zachować skórę suchą nawet podczas intensywnego treningu.
Topy bezszwowe są idealne do uprawiania różnych form aktywności fizycznej, takich jak fitness, joga, bieganie czy siłownia, ponieważ ich bezszwowa konstrukcja zapewnia wysoki poziom komfortu i swobody ruchu, a przy tym doskonale podtrzymują biust.
Composition

89% Nylon,
10% Elastan,
1% Poliester
Care

Można prać w pralce
30st najlepiej program do tkanin delikatnych
Przed wrzuceniem do pralki wywinąć na lewą stronę
Nie dodawać płynu do płukania
Nie wybielać
Nie czyścić chemicznie
View full details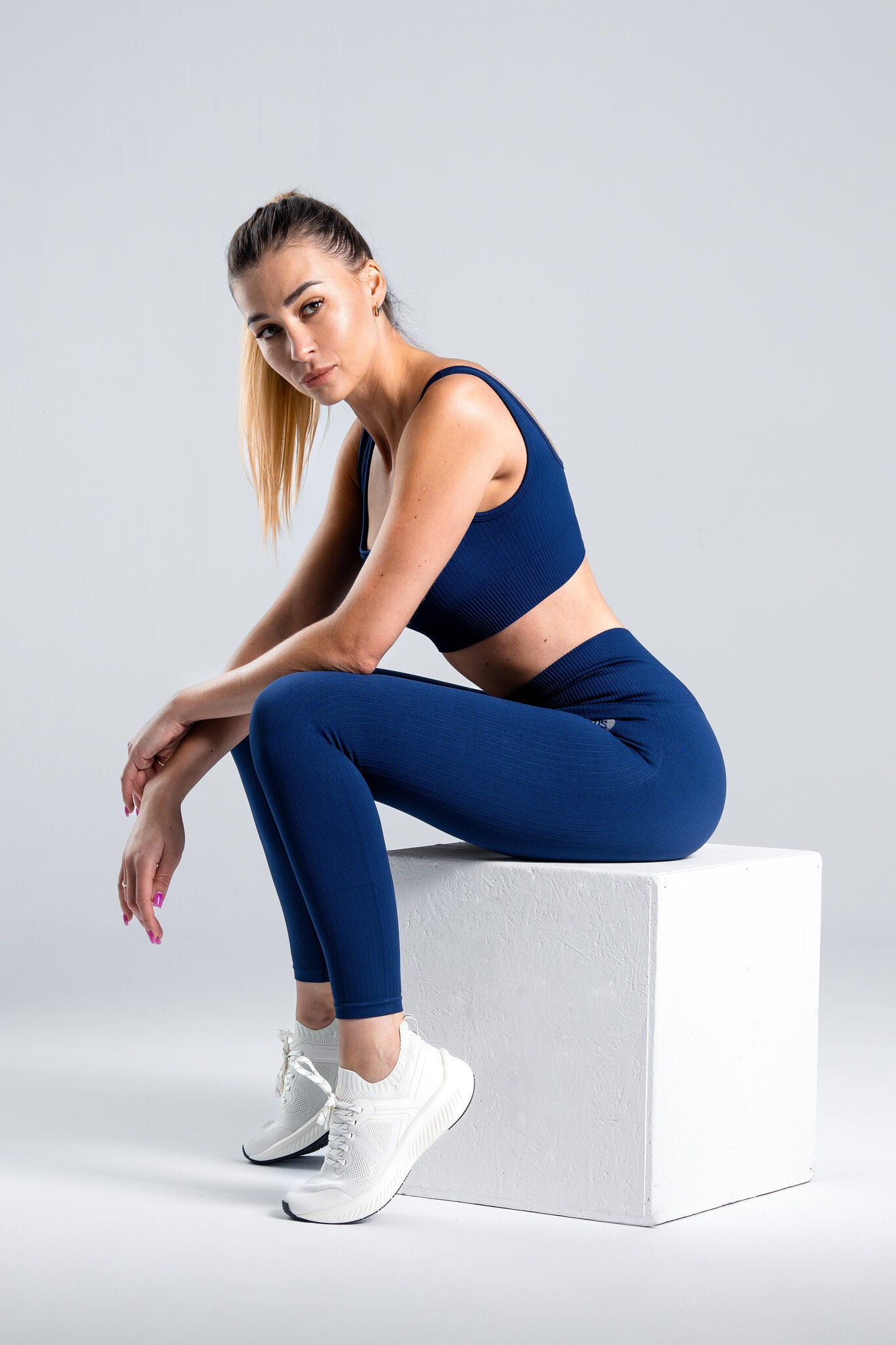 Discover the advantages of our products
Designed with care for every detail, so that our clothes are functional, comfortable and based on current trends! Our goal is for you to feel comfortable and confident in them - feel that you can do more!
A collection for her
By women - for women! We know what is important to you and we try to make each of our models perfect. Seamless fitness leggings are a must-have in your wardrobe! Feel the comfort every day - not only during training!
Check
A collection for him
Every man practicing sports knows that comfort is the basic determinant of appropriate clothing. We go two steps further, using the latest technologies to create clothes that are not only comfortable but also functional and embedded in current trends.
Check